Dopo il successo planetario da oltre 1,5 miliardi di stream del remix di "COLD HEART" con Elton John e Dua Lipa GLI HITMAKERS AUSTRALIANI PNAU INSIEME ALLA GIOVANE STAR DA MILIARDI DI STREAM TROYE SIVAN SU RADIO KISS KISS DA VENERDÌ CON IL NUOVO SINGOLO "YOU KNOW WHAT I NEED"  
Dopo il successo planetario del remix da oltre 1,5 miliardi di stream di "Cold Heart" con Elton John e Dua Lipa, tornano gli hitmaker australiani PNAU e si uniscono alla giovane superstar della musica dance TROYE SIVAN!
Entrerà in rotazione radiofonica da venerdì 9 dicembre "YOU KNOW WHAT I NEED", il nuovo singolo del trio di dj/producer multiplatino insieme all'autore delle hit da quasi un miliardo di stream "I'm So Tired" feat. Lauv, "YOUTH" e "My My My!".
L'avvolgente falsetto di Troye si lega all'immediatezza e all'eleganza del sound di PNAU, rendendo "You Know What I Need" una perfetta combinazione tra pop radiofonico e modern groove da discoteca.
«Lavorare ancora con Troye è stato straordinario! Quando abbiamo scritto questa canzone non pensavamo che potesse avere la fortuna di essere cantata da Troye Sivan e che avrebbe portato la sua sfrenata creatività nel mondo PNAU» afferma Nick Littlemore degli PNAU.
«Sono veramente felice che questa canzone esca prima dell'estate Australiana – ha un sound da festival sulla spiaggia e sono entusiasta di com'è venuta» afferma Troye Sivan.
Il brano è accompagnato da un innovativo video animato con l'Intelligenza Artificiale, visibile al link: https://www.youtube.com/watch?v=Xnxnc8w5ghw&feature.
PNAU è un trio di dj/producer vincitore di un ARIA Music Awards come Electronic Act, composto da Nick Littlemore (Empire of the Sun, Vlossom, Teenager), Peter Mayes e Sam Littlemore. Famosi per la lunga carriera nata dai club underground e sulle piste da ballo dei festival australiani, hanno goduto di una grande rinascita negli ultimi anni con successi multiplatino quali "Go Bang" e "Chameleon". Dalle loro collaborazioni con Elton John e Dua Lipa è nata "Cold Heart", diventato uno dei più grandi successi mondiali del 2021, che ha registrato oltre 1,5 miliardi di stream ad oggi e raggiunto la #1 delle classifiche di diversi paesi. Un successo che è continuato nel 2022, con la vittoria nella categoria Top Dance / Electronic Song ai Billboard Music Awards e Best Collaboration agli American Music Awards, oltre ad aver ricevuto più nomination ai BRITs (Song of the Year) e agli Ivor Novellos Awards. Quest'anno i PNAU hanno anche collaborato alla soundtrack di "ELVIS" e al remix di "Turn Up The Sunshine" di Diana Ross e Tame Impala e di "2 Be Loved" di Lizzo.
Dieci miliardi di streams sono una pietra miliare che solo pochi artisti possono vantare. Riuscirci poi all'età di 26 anni è una cosa ancora più rara. La brillante carriera di TROYE SIVAN passa dall'aver interpretato ruoli eccezionali in "Boy Erased" e "X-Men Origins: Wolverine'' a collaborazioni con l'alta moda, al successo come YouTube Creator, con un seguito social di oltre 20 milioni di follower. Fra i suoi numerosi traguardi, anche la vittoria di un Billboard Music Award, tre MTV Europe Music Awards e due GLAAD Media Awards. Inoltre "Revelation", la sua collaborazione con Jónsi per "Boy Erased", ha ricevuto una nomination ai Golden Globe come Best Original Song – Motion Picture ed è stata selezionata per un Oscar. Troye ha collaborato al fianco dell'attrice e modella Karrueche Tran e della top model Tyson Beckford nella campagna di Beyoncé Ivy Park Valentine's Day. Sarà anche protagonista della prossima serie di The Weeknd "The Idol".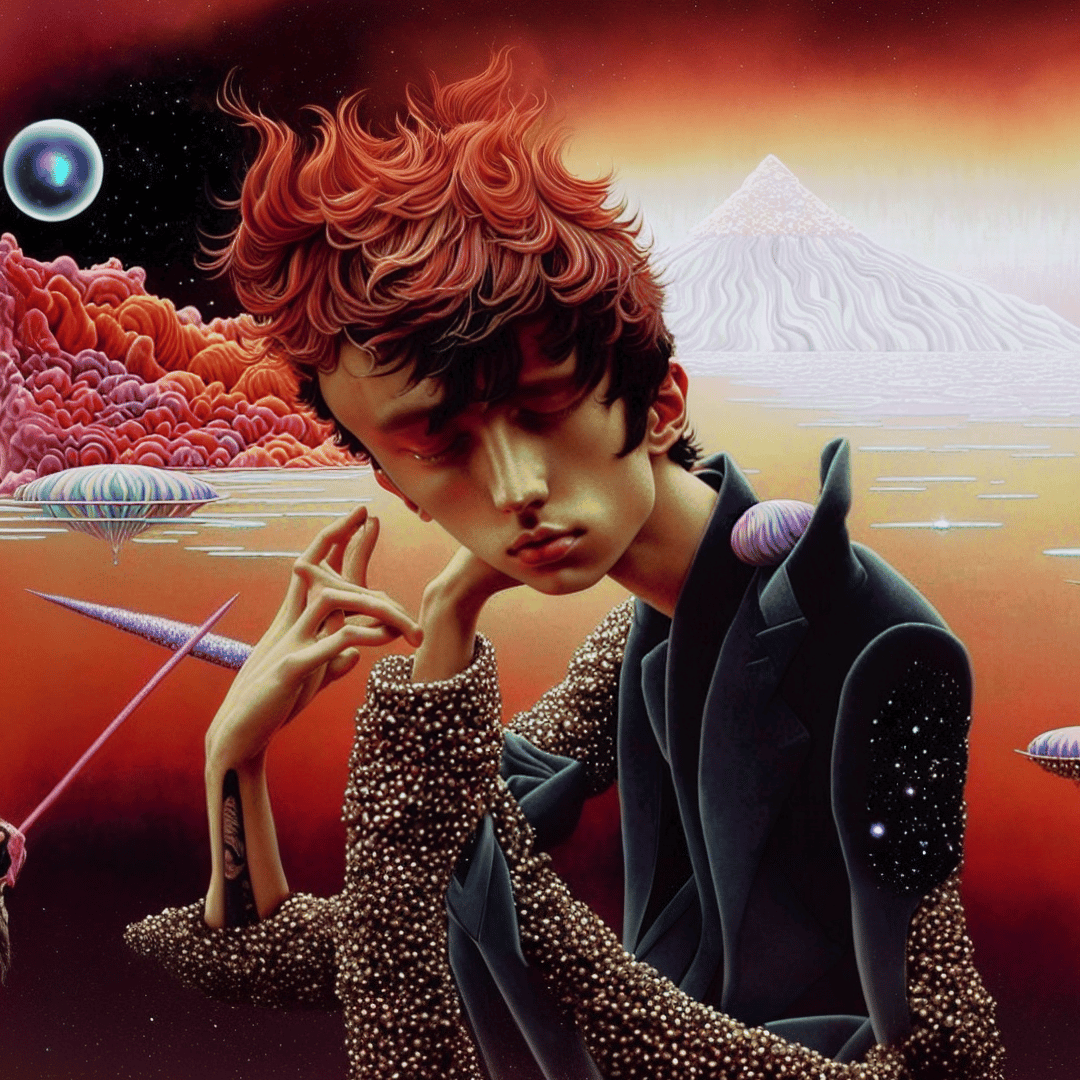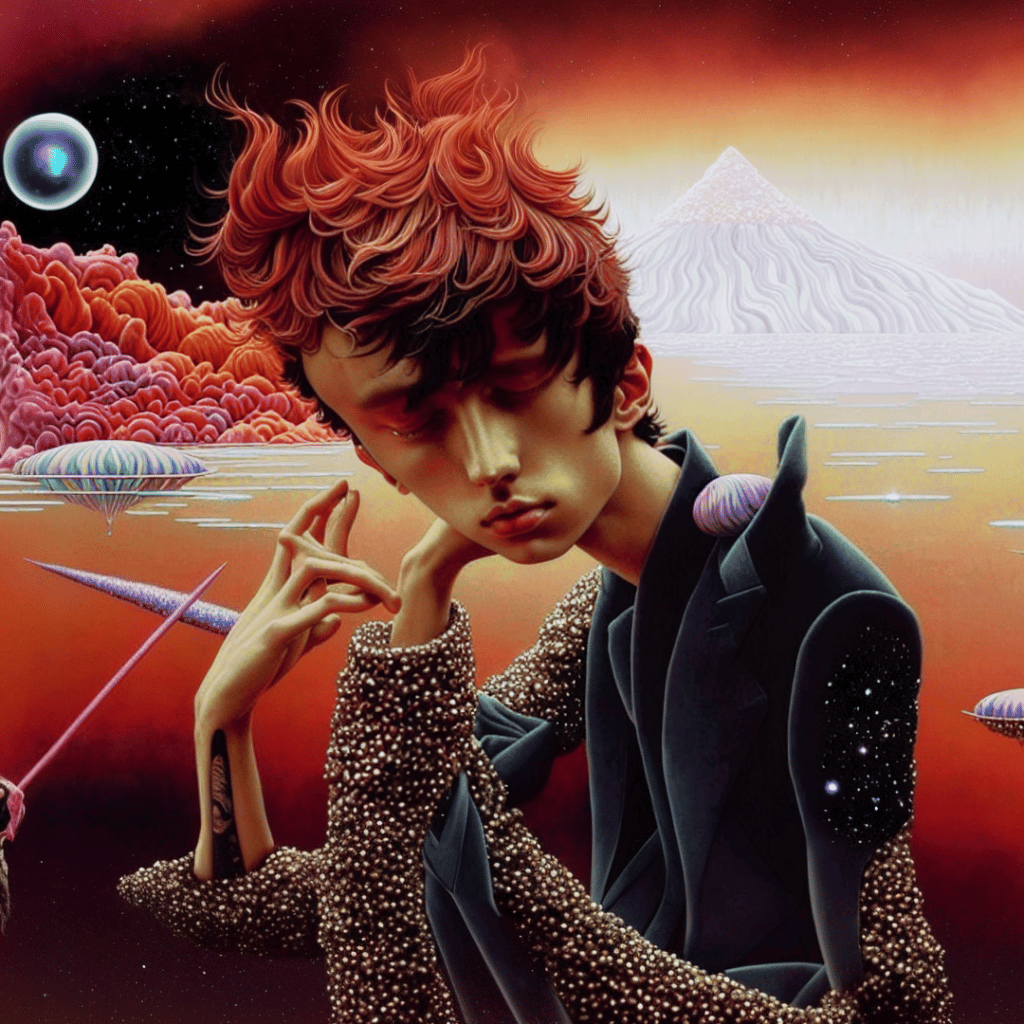 YOU KNOW WHAT I NEED – TESTO
When we only cared about the fall
There was no way to know that we would give in now
Too early to stay worried 'bout us all
Before we knew what we were both about
And now we're stuck in holdin', everything is frozen
We're fakin' safe and sound (yeah, yeah, yeah)
And I can't keep pickin' up each time you call
If everything I say just tears us down
You're all that I want
You're all that I need
And if it hurts me then
I don't want it
You're all that I want
You're all that I need
And if it hurts me then
I don't want it
I'm learnin', baby, if we keep on burnin'
No, I can't leave you, the world will keep on turnin'
But I'm thinkin' lately, what's so concernin'?
Soon as I leave you, I just keep on hurtin'
And once we're off the tracks
It falls apart too fast
And we've been scared too long, never really lasts
And once I get to thinkin', it all keeps comin' back, yeah, yeah
You're all that I want
You're all that I need
And if it hurts me then
I don't want it
You're all that I want
You're all that I need
And if it hurts me then
I don't want it
Oh, God, baby, let's not lie
You know you don't die for me (why not?)
Run out in the dead of night
Baby, don't you lie to me (my God)
Oh, God, baby let's not lie
You know don't die for me (be honest)
Just shut up, be honest, 'cause
You're all that I want
You're all that I need
And if it hurts me then
I don't want it (I don't want it anymore)
You're all that I want (you're all that I want)
You're all that I need (you're all that I need)
And if it hurts me then (yeah, yeah)
I don't want it
Before we run out of time, we gotta get it tonight
Before we leave it behind, we gotta get it alright
Wait 'til after party, then we say our goodbyes
Got my hands on your body and it's feelin' alright
But I don't want it