È disponibile su Radio Kiss Kiss "Players", l'ultimo singolo della superstar multiplatino Coi Leray, pubblicato lo scorso novembre e con già oltre 26 milioni di stream su Spotify.
Su un sample di "The Message" di Grandmaster Flash & Furious Five, Coi Leray sciorina una battuta audace e spavalda dopo l'altra, trasudando tutta la sua sicurezza e carisma. Il brano si apre subito con una punchline irremovibile e provocante: "'Perché anche le ragazze sanno giocare". Il brano è stabile nella Top200 Global Spotify Chart e negli Stati Uniti detiene la #1 posizione su TikTok e IG Reels come suono più utilizzato.
"Players" arriva sulla scia di "Fly Sh!t", singolo che ha già raccolto oltre 8 milioni di stream. Our Generation Music ha osservato: "A questo punto, sembra che ogni traccia che Leray rilascia sembri esplodere immediatamente sui social media. Se continua a pompare brani avvincenti come "Fly Sh!t", la sua fanbase è destinata a crescere insieme a lei come artista". Rap Radar ha riassunto la traccia in poche, significative parole: "Sta andando giù dritta".
Con un passato da modella, Coi Leray è entrata in prima linea come potenza editoriale. i-D Magazine ha puntato l'obiettivo sulla stella fotogenica per il The Royalty Issue of the Winter Magazine e ha dichiarato: "è pronta a lasciare un segno indelebile nella cultura e diventare un nome conosciuto". V Magazine l'ha inclusa nel numero invernale con un'intervista della leggendaria Angie Martinez intitolata "Caught up in the rapture of Coi Leray".
Quest'anno, Coi Leray si è affermata come una delle più entusiasmanti interpreti dal vivo degli ultimi anni. Di recente ha acceso i palchi dello Houston Pride, WOO HAH! X Rolling Loud, Longitude Festival e Rolling Loud Portugal, solo per citarne alcuni. Inoltre, è stata nella formazione del Rolling Loud California nel marzo 2023.
Nell'aprile 2022 Coi Leray ha pubblicato il suo album di debutto, "TRENDSETTER", ricevendo il plauso della critica.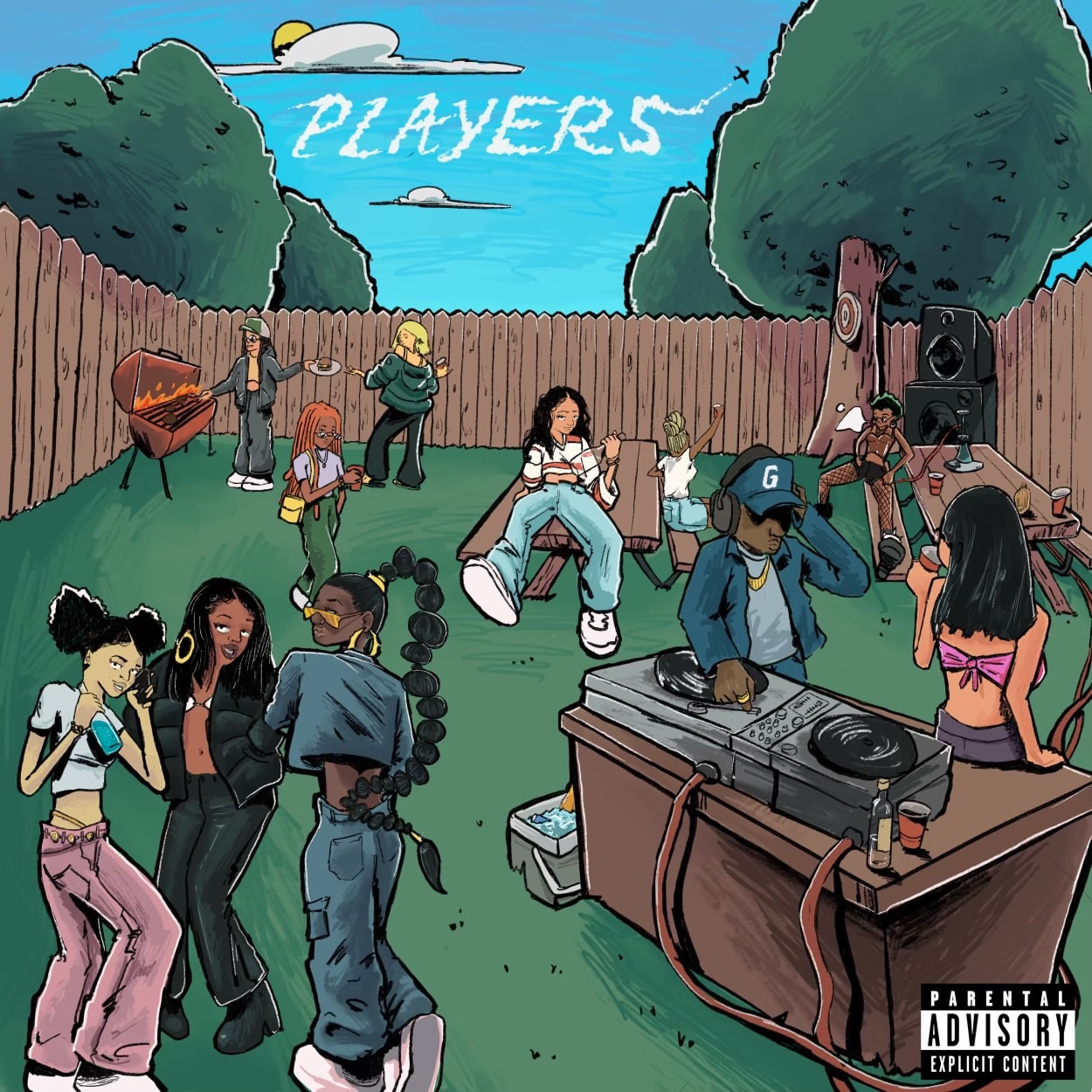 PLAYERS – TESTO
Yeah
'Cause girls is players too, uh
Yeah, yeah
'Cause girls is players too (keep it player, baby)
'Cause girls is players too
Bitches gettin' money all around the world
'Cause girls is players too
What you know 'bout livin' on the top
Penthouse suites, lookin' down on the opps?
Took him for a test drive, left him on the lot
Time is money so I spent it on a watch, hol' on
Lil' titties showin' through the white tee
You can see the thong bussin' out my tight jeans (okay)
Rocks on my fingers like a nigga wifed me
Got another shorty? She ain't nothin' like me (yeah)
'Bout to catch another flight (yeah)
The apple bottom make 'em wanna bite (yeah)
I just wanna have a good night
I just wanna have a good night (hold up)
If you don't know now you know
If he broke then you gotta let him go
You could have anybody, eeny, miny, moe
'Cause when you a boss, you could do what you want
Yeah
'Cause girls is players too, uh
Yeah, yeah
'Cause girls is players too (keep it player, baby)
'Cause girls is players too
Bitches gettin' money all around the world
'Cause girls is players too
I go, on and on and on again
He blowin' up my phone but I'm ignorin' him
He thinkin' he the one, I got like four of him
Yeah, I'm sittin' first class like Valedictorian, uh
Came a long way from rag to riches
Five-star bitch, yeah, I taste so delicious
Let him lick the plate, yeah, I make him do the dishes
Now he on news talk 'cause a bitch went missin', sheesh
'Bout to catch another flight (yeah)
The apple bottom make 'em wanna bite (yeah)
I just wanna have a good night
I just wanna have a good night (hold up)
If you don't know now you know
If he broke then you gotta let him go
You could have anybody, eeny, miny, moe
'Cause when you a boss, you could do what you want
Yeah
'Cause girls is players too, uh
(And it's time that we let 'em know that)
'Cause girls is players too (keep it player, baby)
'Cause girls is players too
Bitches gettin' money all around the world
'Cause girls is players too