LIZZO LA SUPERSTAR VINCITRICE DI 3 GRAMMY E NOMINATA AI RECENTI EMMY PUBBLICA 'SPECIAL' L'ATTESO SECONDO ALBUM INCLUDE IL NUOVO SINGOLO '2 BE LOVED (AM I READY) LA TITLE TRACK SPECIAL E LA HIT MONDIALE ABOUT DAMN TIME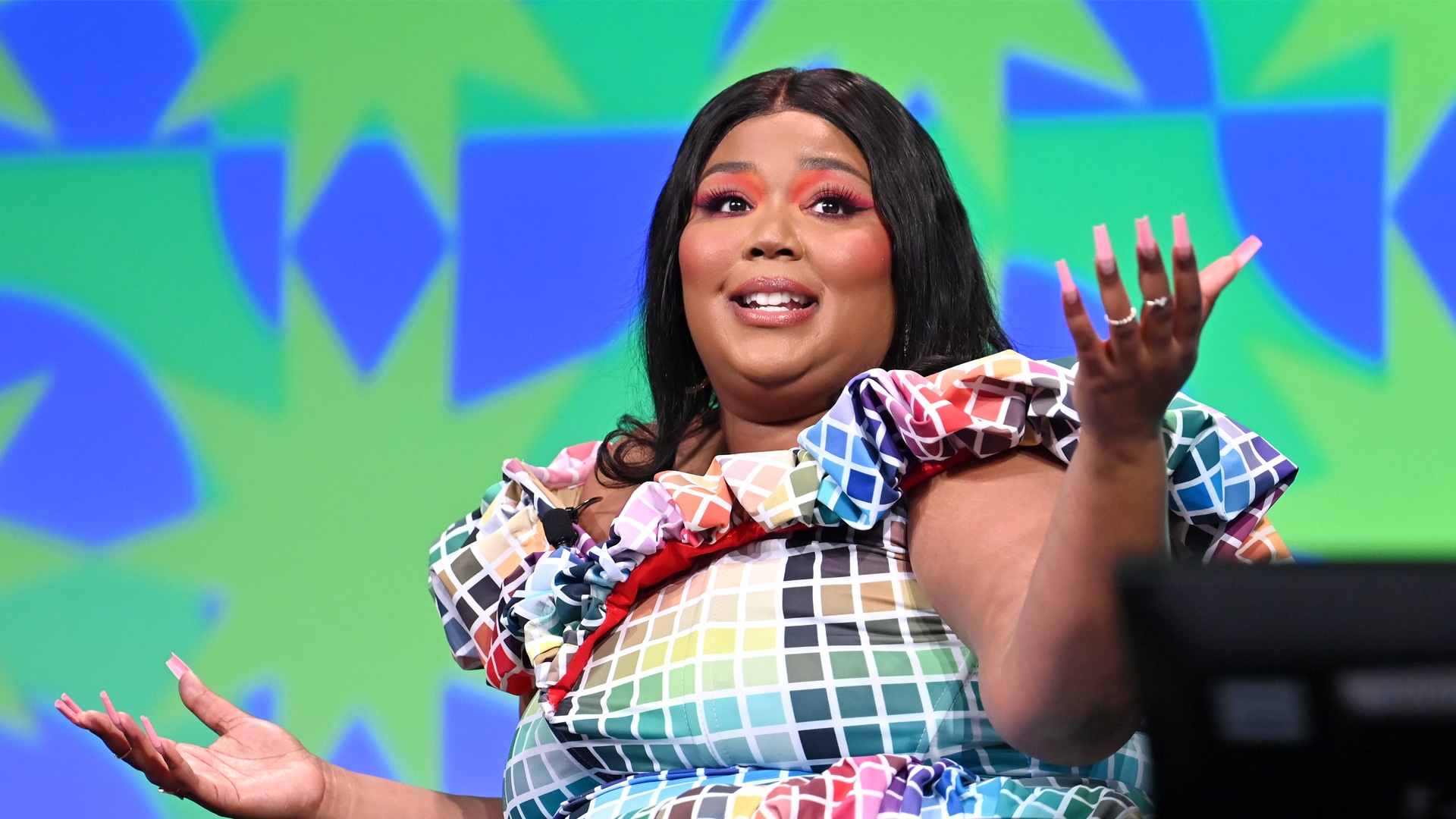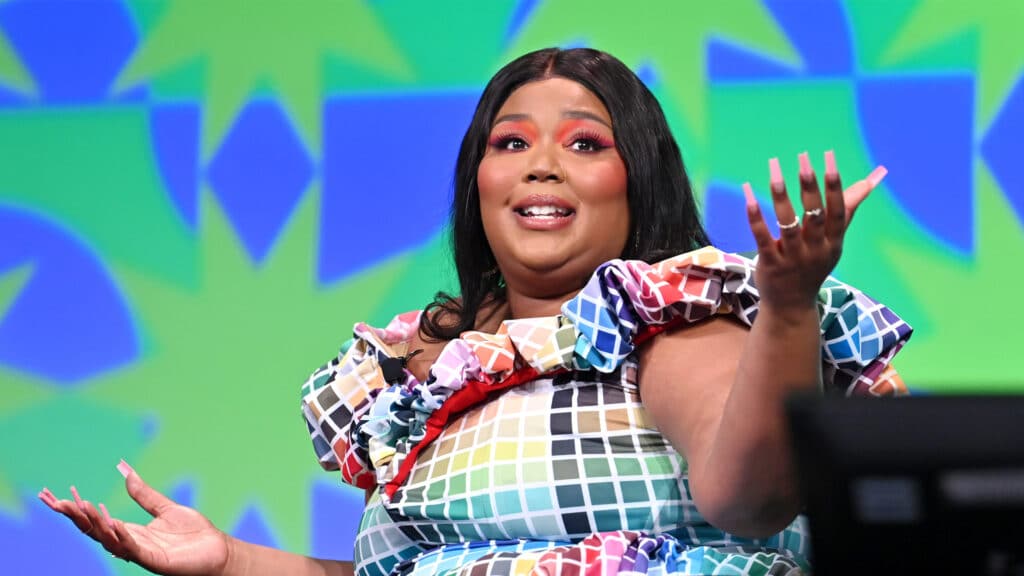 Vincitrice di 3 GRAMMY, certificata multiplatino in tutto il mondo, Lizzo ha pubblicato il suo atteso nuovo album SPECIAL.
Prodotto dai suoi storici hit-makers Ricky Reed, Mark Ronson (Adele, Lady Gaga, Miley Cyrus), Max Martin (The Weeknd, Coldplay, Britney Spears) e Benny Blanco (Rihanna, Katy Perry, Maroon 5), l'album SPECIAL include I due nuovi brani "2 Be Loved (Am I Ready)," e la traccia motivazionale "Special".
"Special" si è già distinta per il suo testo e la sua melodia ed è già una delle preferite dai fan di Lizzo data la recente performance al SNL e al Carpool Karaoke di James Corden, il quale ha ottenuto più di 1M di visualizzazioni in neanche 24 ore.
SPECIAL include anche la hit "About Damn Time," che ha scalato le classifiche di tutto il mondo. Ha raggiunto la #2 della Billboard Hot 100 e la Top 10 della Global Chart di Spotify. Il brano ha inoltre raggiunto la #1 in radio in USA così come in Italia.
Il successo del singolo è stato anche su TikTok dove ci sono più di 5 milioni di utilizzi del suono, e la challange è stata realizzata da star e influencer quali James Corden insieme a Lizzo, Chiara Ferragni, Aurora Ramazzotti, Selena Gomez, Reese Witherspoon, Blake Shelton, Shiloh Jolie Pitt.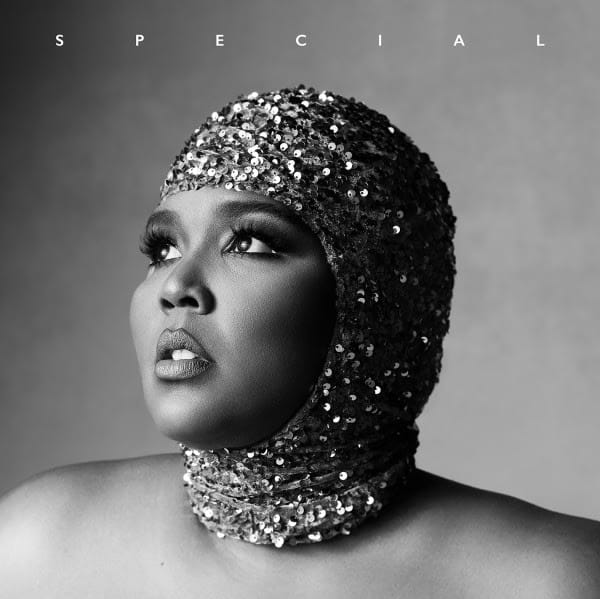 Insieme all'uscita di SPECIAL, Lizzo sta celebrando ben 6 nominations agli Emmy Awards per il suo #1 Amazon Prime Video Reality TV series Watch Out For The Big Grrrls. Le nominations sono per le seguenti categorie: Outstanding Competition Program, Outstanding Directing for a Reality Program, e Outstanding Casting for a Reality Program. Lizzo a riguardo ha commentato: "non lo abbiamo fatto per I premi, lo abbiamo fatto per noi stessi, per le vite che abbiamo toccato facendo questo! Per scuotere l'industria e per mostrare al mondo QUANTO BELLI E TALENTUOSI SIAMO!"
Lizzo ha inoltre ricevuto applausi da tutto il mondo per la sua performance ai BET Awards con "About Damn Time". Entertainment Tonight ha commentato che "è sempre una festa quando Lizzo è sul palco" e che "lei lo ha dimostrato ancora una volta con una performance elettrizzante". Billboard invece ha aggiunto che "Lizzo ha participato in una coinvolgente coreografia, ha suonato il flauto e ha mostrato le sue incredibili doti vocali". Anche Vogue ha commentato: "Lizzo è stata al centro dello show portando il suo glamour solo come lei sa fare".
Lizzo celebrerà l'uscita dell'album iniziando il suo più grande tour di sempre in USA www.lizzomusic.com/tour
Lizzo – 2 Be Loved TESTO
Sheesh
Mmm-mm, hahaha
Girl, I'm 'bout to have a panic attack
I did the work, it didn't work, ah, ah (mm, mm)
That truth, it hurts, goddamn, it hurts, ah, ah (goddamn)
That lovey-dovey shit, was not a fan of it (nah-uh)
I'm good with my friends, I don't want a man, girl
I'm in my bed, I'm way too fine to be here alone (too fine)
On other hand, I know my worth, ah, ah
And now he callin' me (rrr), why do I feel like this?
What's happenin' to me? Oh, oh, oh
Am I ready? (No, there ain't a doubt)
Am I ready? (What you talkin' 'bout?)
Am I ready? (You gon' figure it out)
To be loved, to be loved (to be loved)
Am I ready? (You deserve it now)
'Cause I want it (that's what I'm talkin' about)
Am I ready? (You gon' figure it out)
To be loved, to be loved
How am I supposed to love somebody else? (Sheesh, sheesh)
When I don't like myself, like, "Ooh"
Guess I better learn to like this, ooh (true)
It might take my whole life just to do (damn, hey, hey)
He call me Melly (ayy), he squeeze my belly (yeah)
I'm too embarrassed (ah) to say I like it
Girl, is this my boo? (Is this my boo?)
That's why I'm asking you 'cause you know I've been through
Am I ready? (No, there ain't a doubt)
Am I ready? (What you talkin' 'bout?)
Am I ready? (You gon' figure it out)
To be loved, to be loved (to be loved)
Am I ready? (You deserve it now)
'Cause I want it (that's what I'm talkin' about)
Am I ready? (You gon' figure it out)
To be loved, to be loved (yeah)
You found me, I was fed up with the fantasy
What you wanna do? Think I'm ready, ooh
Think you like that, think you like that
When I clap back like that, let me know
You found me, I was fed up with the fantasy
What you wanna do? Think I'm ready, ooh
Think you like that, think you like that
When I clap back like that, let me know
Am I ready? (No, there ain't a doubt)
Am I ready? (What you talkin' 'bout?)
Am I ready? (You gon' figure it out)
To be loved (to be loved), to be loved (to be loved)
Am I ready? (You deserve it now)
'Cause I want it (that's what I'm talkin' about)
Am I ready? (You gon' figure it out)
To be loved (to be loved), to be loved (to be loved)
Yesterday, I would have run away
And I don't why
I don't know why (to be loved), know why (to be loved)
(Am I ready?)
Yesterday, I would have run away
And I don't why (you don't know)
I don't know why, but I'm ready