Dance the Night è il nuovo singolo di Dua Lipa, pubblicato il 25 maggio 2023 come primo estratto dalla colonna sonora Barbie: The Album, in uscita dal prossimo 21 Luglio. Scritto dalla stessa cantante e Caroline Ailin insieme ai produttori Andrew Wyatt, Mark Ronson e i Picard Brothers, presenta sonorità della disco music ed il video musicale, diretto da Shane Drake e Brendan Walter e reso disponibile in contemporanea con l'uscita del singolo, vede la partecipazione di alcune attrici del cast del film Barbie, tra cui la protagonista Margot Robbie, Issa Rae, Emma Mackey, e un cameo della regista Greta Gerwig.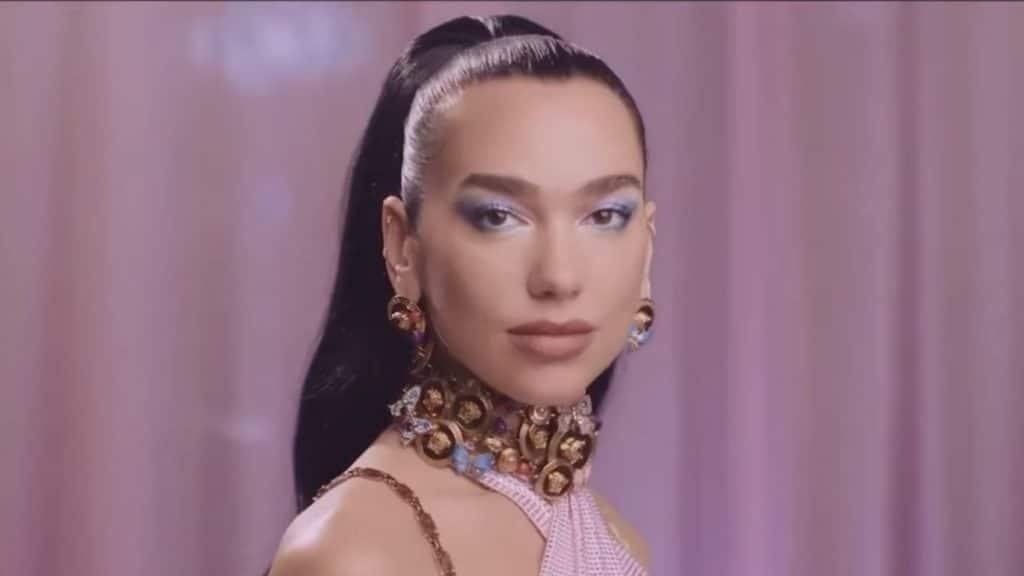 Atlantic Records è orgogliosa di annunciare BARBIE THE ALBUM, l'innovativo e stellare accompagnamento musicale dell'attesissimo film evento Barbie, con Margot Robbie e Ryan Gosling nei panni di Barbie e Ken e distribuito da Warner Bros. Pictures. La campagna della colonna sonora prende il via oggi con l'elettrizzante primo singolo "Dance The Night" della superstar globale vincitrice di 3 GRAMMY® Award Dua Lipa, che fa anche un'apparizione speciale nel film.
"Dance The Night" è stato prodotto da Mark Ronson, Andrew Wyatt e i Picard Brothers.
La traccia può essere ascoltata nel trailer ufficiale del film, lanciato oggi.
BARBIE THE ALBUM è ora disponibile in preorder e arriva nei negozi e in tutti gli store online venerdì 21 luglio in concomitanza con l'uscita nelle sale del lungometraggio il giorno prima.
Il testo di "Dance the Night" di Dua Lipa
Baby, you can find me under the lights
Diamonds under my eyes
Turn the rhythm up, don't you wanna just
Come along for the ride?
Ooh, my outfit so tight
You can see my heartbeat tonight
I can take the heat, baby, best believe
That's the moment I shine
'Cause every romance shakes and it bends
Don't give a damn
When the night's here, I don't do tears
Baby, no chance
I could dance, I could dance, I could dance
Watch me dance, dance the night away
My hеart could be burnin', but you won't see it on my face
Watch me dancе, dance the night away (Uh-huh)
I'll still keep the party runnin', not one hair out of place
Lately, I been movin' close to the edge
Still be lookin' my best
I stay on the beat, you can count on me
I ain't missin' no steps
'Cause every romance shakes and it bends
Don't give a damn
When the night's here, I don't do tears
Baby, no chance
I could dance, I could dance, I could dance
Watch me dance, dance the night away
My heart could be burnin', but you won't see it on my face
Watch me dance, dance the night away (Uh-huh)
I'll still keep the party runnin', not one hair out of place
When my heart breaks (They never see it, never see it)
When my world shakes (I feel alive, I feel alive)
I don't play safe (Ooh), don't you know about me? (Uh-huh)
I could dance, I could dance, I could dance
Even when the tears are flowin', they're diamonds on my face
I'll still keep the party goin', not one hair out of place (Yes, I can)
Even when the tears are flowin', they're diamonds on my face (Yes, I can, yes, I can)
I'll still keep the party goin', not one hair out of place
Watch me dance, dance the night away (Uh-huh)
My heart could be burnin', but you won't see it on my face
Watch me dance (Dance), dance the night away (Uh-huh)
I still keep the party runnin', not one hair out of place
When my heart breaks (They never see it, never see it)
When my world shakes (I feel alive, I feel alive)
I don't play safe, don't you know about me? (Uh-huh)
I could dance, I could dance, I could dance
Dance the night