Dopo il successo di "RUSH" torna su Radio Kiss Kiss TROYE SIVAN con il nuovo singolo "GOT ME STARTED"
Da venerdì in radio "GOT ME STARTED" il nuovo singolo di TROYE SIVAN tratto dal terzo album in studio di "Something To Give Each Other", una celebrazione di sesso, danza, sudore, comunità, queerness, amore e amicizia. Dopo le tribolazioni degli ultimi anni, Sivan si è ritrovato a ricominciare con la gioia della connessione umana e della musica dance, come dimostrano le canzoni che ha condiviso prima dell'uscita dell'album: "Rush", che ha accumulato oltre 215 milioni di stream globali combinati fino ad oggi, e il singolo successivo "Got Me Started", che ha recentemente eclissato "Rush" come canzone più ascoltata della settimana e ha ora raggiunto oltre 30 milioni di stream combinati. QUI nei formati vinile, CD, digitale e cassetta, oltre a un merchandise esclusivo e a confezioni per i fan.
All'inizio della settimana, Sivan ha parlato del nuovo album in una visita al "The Tonight Show Starring Jimmy Fallon". È anche apparso a "Watch What Happens Live with Andy Cohen".
Sivan ha scritto le canzoni di Something To Give Each Other con Oscar Görres (Taylor Swift, Katy Perry, Sam Smith), Ian Kirkpatrick (Dua Lipa, Britney Spears), AG Cook (Charli XCX, Beyoncé), Styalz Fuego (Khalid, Imagine Dragons) e Leland (Selena Gomez), e ha lavorato al fianco del Direttore Creativo Gordon von Steiner (Hermès Ski, Versace Man FW22, Dior Rouge, Louis Vuitton Cruise, Miu Miu) sulla palette visiva. Oggi Sivan ha condiviso il video ufficiale di "One Of Your Girls", che vede la partecipazione dell'attore/musicista Ross Lynch. Sivan ha girato lo splendido video con il regista von Steiner, il direttore della fotografia Stuart Winecoff (JAY Z, FKA twigs, Miu Miu) e il coreografo Sergio Reis (BTS' "Black Swan") – lo stesso team che ha realizzato i video ufficiali di "Rush" e "Got Me Started".
Il The New York Times ha salutato "Rush" come "un inno estivo sudato, cinetico e gloriosamente edonistico da pista da ballo". Pitchfork ha dichiarato: "Sivan, già esperto nel creare canzoni pop ammiccanti e sornionamente sottintese, riesce a iniettare questo con virilità, producendo un sublime, orgiastico inno estivo". "Rush" è entrata nella top 10 del sondaggio dei lettori di Stereogum sulla canzone dell'estate 2023.
Billboard ha elogiato "Got Me Started" come "un'infuocata jam R&B-pop che vede il cantante connettersi a un livello più profondo con il suo amore". Rolling Stone ha osservato: "Troye Sivan non lascia che il cuore spezzato gli impedisca di sentirsi libero… [ha] pubblicato il campionamento dei Bag Raiders "Got Me Started", insieme al suo video sexy alla ricerca di libertà".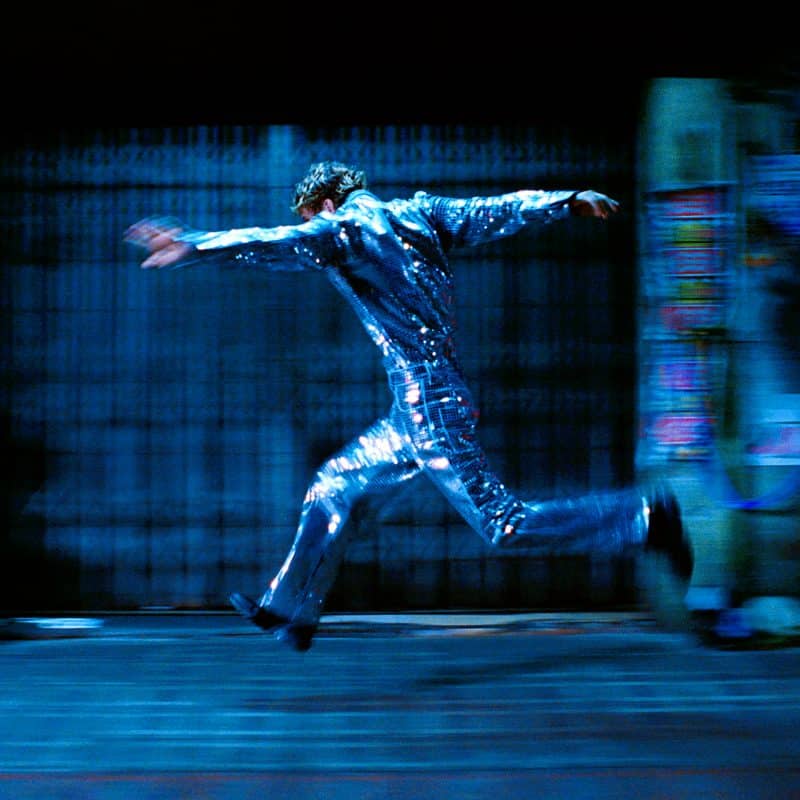 GOT ME STARTED – TESTO
He's got the personality not even gravity could ever hold him down
He's got the sexuality of a man who can take a room and drown it out
Yeah
Inchin' closer to sunrise
Now we're standin' eye to eye
I wanna tell you what's on my—
On my mind (Let's go)
You just got me started
And I don't think I can stop it
And I don't wanna go home alone, alright?
Oh, baby, baby
Boy, can I be honest?
Kinda miss usin' my body
Fuck it up just like this party did tonight
Oh, baby, baby
Yeah, yeah
I want it, grip you tight
I've seen enough of your body
Come back and feel the vibe
We've got that hot chemistry, yeah, you and me won't make it out this house
We should experiment even to the detriment of whoever's on the couch (Oh, yeah)
Inchin' closer to sunrise
Now we're layin' side by side
I wanna tell you what's on my— (Yeah)
On my mind
You just got me started
And I don't think I can stop it
And I don't wanna go home alone, alright?
Oh, baby, baby
Boy, can I be honest?
Kinda miss usin' my body
Fuck it up just like this party did tonight
Oh, baby, baby
Yeah
I want it, grip you tight
I've seen enough of your body
Come back and feel the vibe
Oh, baby, baby
Boy, can I be honest?
Boy, can I be honest?
Yeah
We got something to give each other
You just, you just, you just, you just (Yeah)
You just got me started
And I don't think I can stop it
And I don't wanna go home alone, alright? (Alright?)
Oh, baby, baby
Boy, can I be honest?
Kinda miss usin' my body
Fuck it up just like this party did tonight
Oh, baby, baby (Yeah)
Oh, baby, baby
Oh, baby, baby
Oh, baby, baby
Oh, baby, baby
We got something to give each other