Rita Ora: You Only Love Me è in rotazione su Radio Kiss Kiss!
L'inno pop contagioso e ottimista che ci accompagnerà nei mesi a venire
Il 2023 segna l'alba di una nuova era per una delle artiste britanniche più iconiche del XXI secolo, Rita Ora. 
Co-scritta da Rita e prodotta da Lewis Thompson, "You Only Love Me" si ispira alla sua esperienza personale di sentirsi vulnerabili all'inizio del suo viaggio romantico. 
Sotto l'amore e la passione, la canzone si apre con un memo vocale di Taika Waititi, il regista pluripremiato agli Oscar e ai BAFTA.

Il Video:
Diretto dall'acclamato creativo Charlie Sarfield, rappresenta un matrimonio immaginario che attraverso la lente di una Stepford Housewives incontra la narrazione in stile Alice in Wonderland. Caratterizzato da scene iperreali del grande giorno di una sposa rovesciata tumultuosamente, (con le damigelle cattive, la location in fiamme e altro ancora), e un cameo a sorpresa della fata madrina Sharon Stone.
Con oltre 10 miliardi di stream, la carriera musicale multi platino di Rita Ora ha ottenuto il successo commerciale e della critica con 13 singoli nella Top10, quattro al numero #1 e il record per più singoli in Top10 della UK Chart, per un'artista femminile britannica.
Solo negli Stati Uniti, gli acclamati singoli e le collaborazioni stellate di Rita (Iggy Azalea, Tinie Tempah, Avicii, Clean Bandit, Calvin Harris, Chris Brown, Liam Payne ed Ed Sheeran)
le hanno aggiudicato una Top3 Billboard Hot 100, 7 Top 10 Hit Dance Club di Billboard, 5 dei quali hanno raggiunto la #1 e #6 della Hot Dance/Electronic Songs Chart di Billboard.
Rita è stata riconosciuta come Best Female Artist ai Silver Clef Award, vinto un MTV Europe Music Award, un MTV Video Music Award e ricevuto cinque candidature ai BRIT Award e ha recentemente portato a casa il "Entertainer Award" al 2022 Glamour Women of the Year Awards.
Leader multi talento in TV, cultura e moda, Rita ha continuamente ampliato il suo marchio personale.
Nel 2019 ha lanciato il pluripremiato Próspero Tequila insieme a Concecuh Brands e attualmente è Chief Creator Partner.
Inoltre, nel 2022, Rita ha fondato il suo marchio di abbigliamento attivo sostenibile, Humans Being, dove opera come Chief Creative Officer. I suoi crediti cinematografici e televisivi includono il franchise Fifty Shades of Grey, POKÉMON Detective Pikachu, Twist, The Masked Singer UK, The Voice Australia, The X-Factor UK e la serie Netflix Kung Fu Panda: The Dragon Knight. Rita sarà presto protagonista di fronte a Jamie Foxx e Robert De Niro nel prossimo film Tin Soldier e si unirà a Brandy nel sequel dei discendenti The Pocketwatch on Disney+.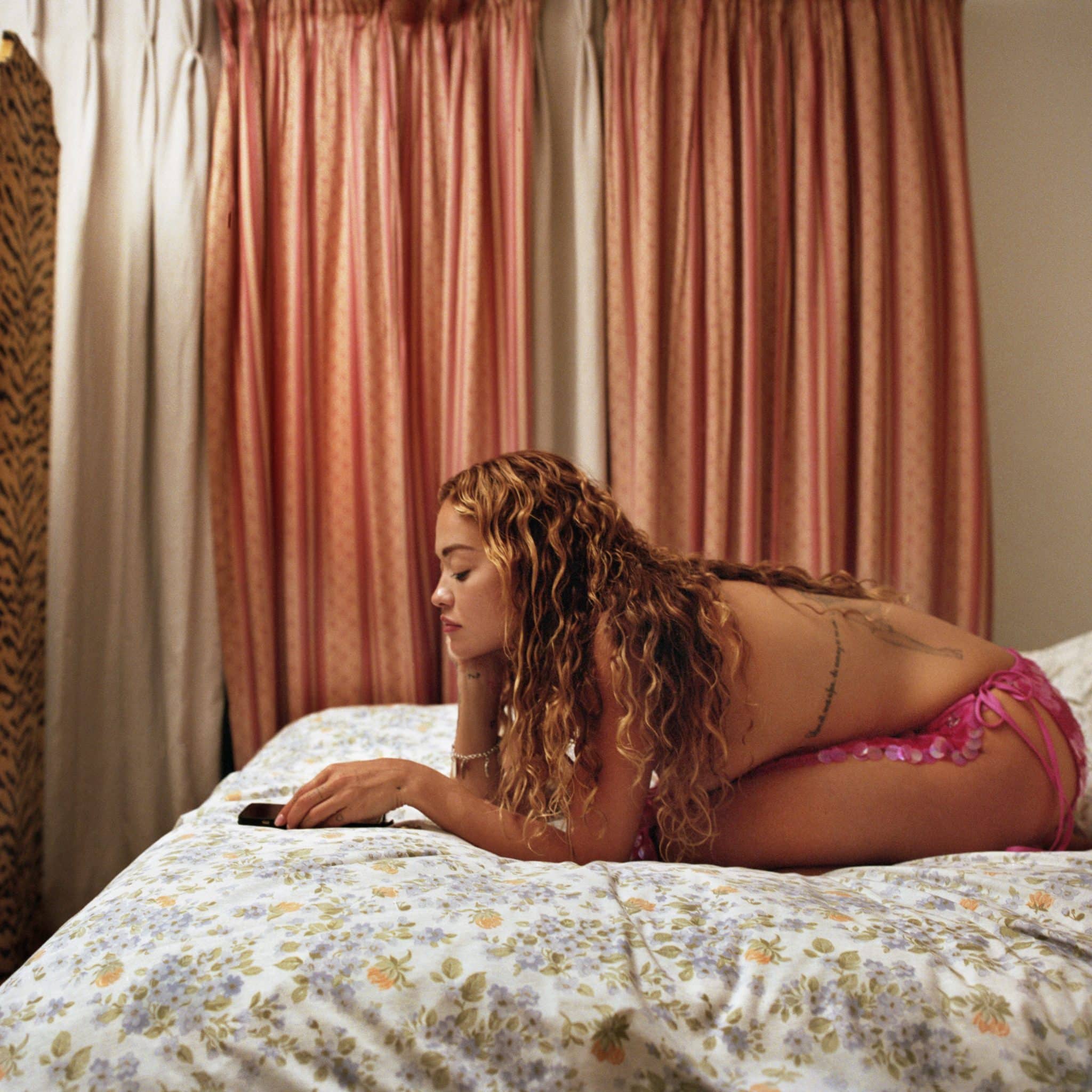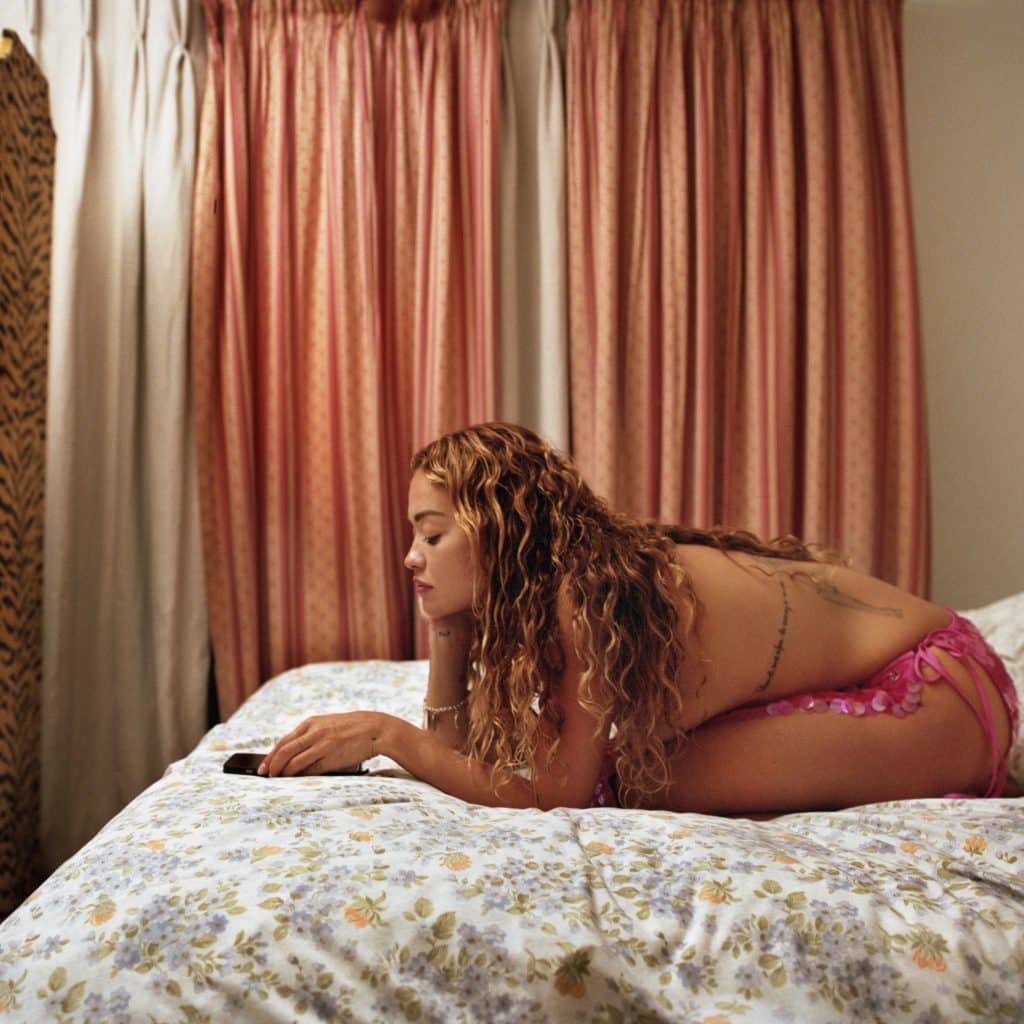 YOU ONLY LOVE ME – TESTO
I'm outside your house again, freezing in the cold
Waiting for the moment I learned to let go
I've been messed up a thousand times with tears in my eyes
But all the pain, it fades away, when you say it right
I try, I try, and I try
To tell myself it's alright
'Cause I'm terrified
You only love me when the
Whiskey's pouring
Four in the morning
You only love, you only love
You only love me when the
Night is over
No one to hold ya
You only love, you only love
You only love me when the
You only love me when the
You only love me when the
I can't believe you look at me the way I look at you
'Cause no one's ever loved me like the way that you do
I've been messed up a thousand times, but you make it right
And even on my darkest days, you show me the light
I try, I try, and I try
To tell myself it's alright
'Cause I'm terrified
You only love me when the
Whiskey's pouring
Four in the morning
You only love, you only love
You only love me when the
Night is over (yeah, yeah)
No one to hold ya (whoa, whoa)
You only love, you only love
You only love me when the
You only love me when the
(Oh, yeah, uh, oh)
You only love me when the
Whiskey's pouring
Four in the morning
You only love, you only love
You only love me when the
Night is over
No one to hold ya (yeah, yeah)
You only love, you only love
You only love me when the